Opportunities to connect with God and others
We love to meet together as a Church family to worship God. Sunday services are lively, challenging and uplifting, and we try to be open to the leading and expression of the Holy Spirit throughout our worship. Our morning services are about 1 hour 30 minutes in length, and usually include a mixture of hymns and more contemporary songs. Evening services are slightly shorter, and offer the opportunity to engage in more varied styles of worship. Music is an important part of all our services, and we are blessed by a fantastic group of musicians who help to lead our acts of worship. 
Services are led by the Minister or a Local Preacher, with support from a team of Worship Leaders and musicians. Music is led by a band or organist. Occasionally, our services are led by our children and young people.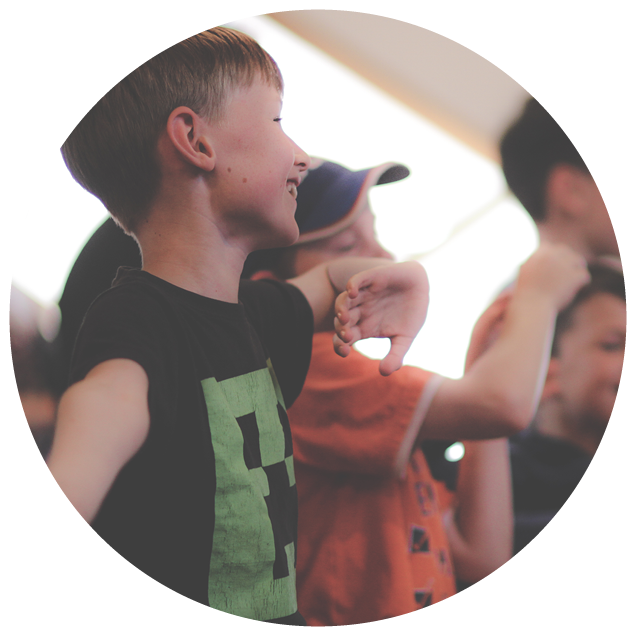 Why not come and join us.
Sunday Morning
Sunday mornings look like this:

10:30am Morning Worship with Crèche & Junior Church
Refreshments are served after the worship
But on the third Sunday of the month, they look like this:

9:15am Morning Worship – more traditional in style
10:00am Refreshments
10:30am 'All In' service – shorter service for the whole church family
Holy Communion is usually celebrated once a month
Sunday Evening
We meet in the afternoon or evening on the first 2 Sundays in the month
1st Sunday – Service of worship and prayer
2nd Sunday – Alternates between Praise@4 (even months) and At7 (odd months)
What are these services?
Prayer & worship – The Bible calls believers to meet together to pray for the needs of the world. So for an hour we will do that, praying for the church, the town and the world
Praise@4 – a lively 4:00pm service of song and story with the band and puppets aimed at families, followed by a hot meal
At7 – a contemporary worship event for all ages and is a joint venture between Market Drayton Methodist Church and St. Mary's Church, Market Drayton. The aim is to provide a meeting where we praise God, receive teaching from visiting preachers and encourage the ministry of the Holy Spirit.
Confused? Please check the plan which will show you what is happening when this month!
Junior Church
During the family based part of the services each Sunday Morning the children have the opportunity to leave to continue their worship and teaching in our crèche and Junior Church groups.
The crèche is for our 0 to 3 year olds and provides a way for parents/carers to remain in the act of worship, while strengthening the church family providing the opportunity for babies and toddlers to play together and make new friends, and for the volunteers in crèche to get to know the children and their families better.
Older children are involved in one of our Junior Church groups, suited to their age, to hear bible stories, learn about living a Christian life and have fun doing a variety of stimulating (and often messy) activities!
| | |
| --- | --- |
| Bubbles | 3 years+ old to school year 1 |
| Splash | School years 2 & 3 |
| Dynamite | School years 4 up – including visiting activity leaders sharing their faith and talents. |
Why not come and join us?
For any questions, please email us at info@mdmc.org.uk or call us on (01630) 652631
MDMC Loving, Caring and Serving in the name of Jesus
Market Drayton Methodist Church, Shrewsbury Road, Market Drayton, Shropshire, TF9 3DL