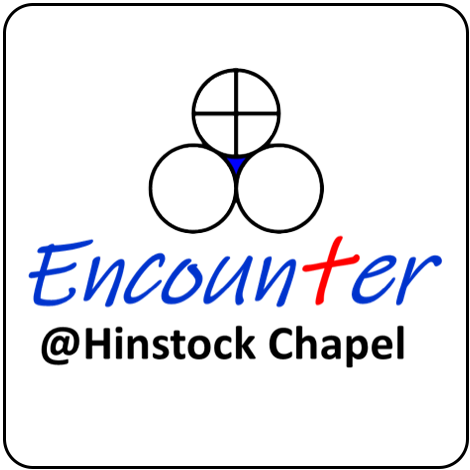 A place and space for Christian worship prayer reflection and response
Hinstock Chapel is a lovely little wayside chapel on Wood Lane in the Shropshire village of Hinstock. It was built in 1831 and has been in use ever since.
"Encounter @Hinstock Chapel" is a new chapter for this building with fortnightly gatherings in a relaxed, contemporary format with the opportunity to discover what God's heart and purpose for us is in 21st century rural Shropshire.  Dates and times are published on this page and on the chapel notice board. We are looking forward to continuing our service to the village, based at the chapel but not confined to it.
All are welcome. Encounter @Hinstock Chapel is open to anyone….
Anyone who would just like to know what's going on…
Christians who do not currently attend a church of fellowship…
Anyone who is thinking about those big life-questions, particularly in the light of the Covid-19 pandemic and ongoing world events…
Anyone who is finding life tough…
People who attend other churches but who have a heart for Hinstock and would like to be involved…
However positive and comfortable our lives might be or whatever our needs and concerns, our strength for today and our hope for tomorrow can be found, and as Christians we believe that these things are found in Jesus Christ.
Though Encounter meets in the Methodist Chapel, it is welcoming to Christians of all church backgrounds and people with no church history at all.  As a ministry of the Methodist Church it comes under the leadership of the Superintendent Minister, Rev. Mark Lawrence, and is accountable through the Methodist Church in Great Britain. The ministry is to be led initially by Paul and Vanessa Savill.
We would love to hear from you.
Hinstock Chapel, Wood Lane, Hinstock, Market Drayton, Shropshire, TF9 2TA